Nova Short featured in Giza photoshoot
Model: Giza
Stylist: Kristy Benjamin
Photographer: Scott HK
Liv Nervo wearing Omen Eye Nova Short at Nikki Beach 2012
David Cortes X NBD Vintage X Jen Im X Omen Eye
Liv from NERVO wearing Omen Eye Boson shorts @ Creamfield Brasil !!!
The weather has been permitting for me to kick it in my short shorts....
And these are one of my fav pairs by the talented little mis Alana of
Omen Eye
!
She kills it when it comes to re constructing denim shorts!
And of course my staple boot at the moment is my Jeffrey Campbell Tardy....
xo
J
"Yes, tie dye purple cut offs, I am still dying. Got these lovely denim shorts from Omen Eye. New.Favorites.Ever. the fact that they have that precise purple faded shade kills me. The black crochet top is second hand and the cross necklace from a peruvian market. Backpack is from Kipling and the jumper is from Chicwish! (Dont forget to enter Chicwish giveaway here). "
Ok, So I know I have posted shorts before from my new fav lil' designer Alana from Omen Eye!
And I must say... I'm a HUGE fan!
She just gets it when it comes to shorts so I was super excited when Alana agreed to do a give away with a pair of her shorts on my blog.
To enter this contest you must do the following....
1. Follow our blogs click here for Alana's omen eye
2. Like me on facebook agogo
And lastly..... the fun part!
Comment back here with your name and email (so we can notify you) with which pair of Alana's shorts you are lusting for at the moment. Check her store out here....
We will announce the winner on Monday!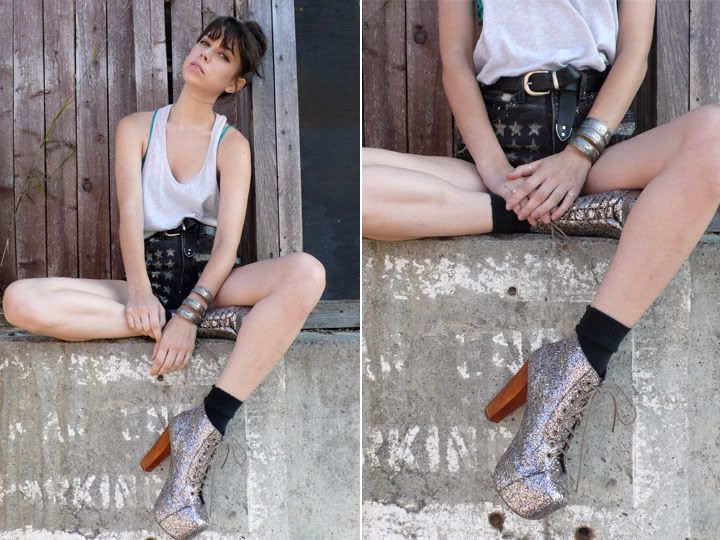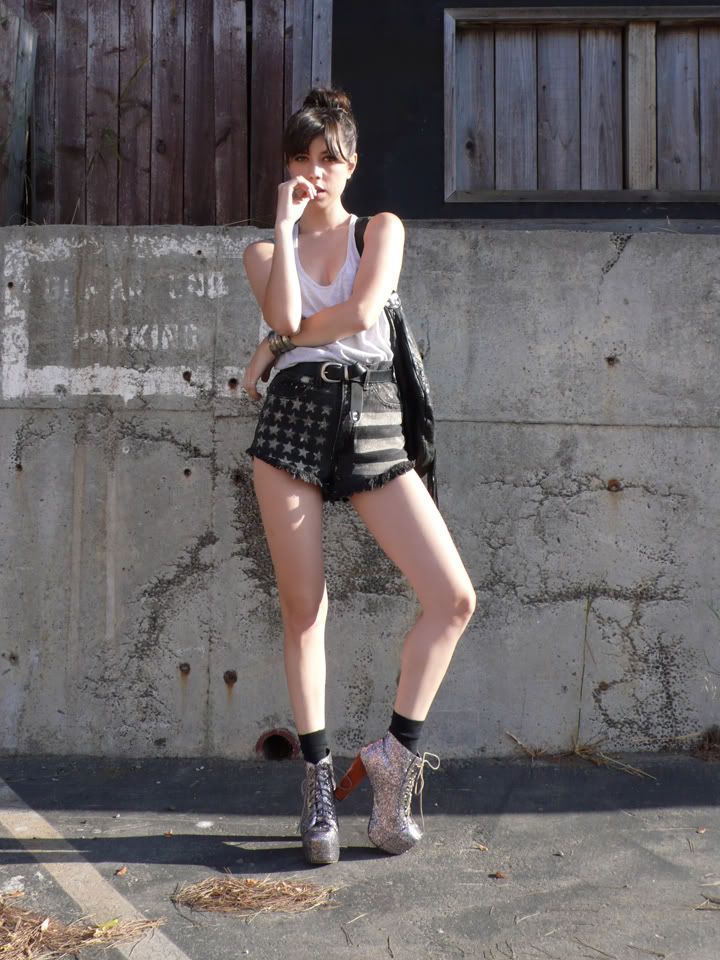 Glitter, Glitter, Glitter!!! I have been eyeing these Lita's since they came out... And when I found them at the LF sale it was an absolute given they were coming home with ME! As for these Ah-Mazing shorts they were gifted to me by the absolute creative genius Alana of Omen Eye... If you have not seen what she can do with a pair of cut offs then definitely check her out by clicking here... Happy Wednesday! xo J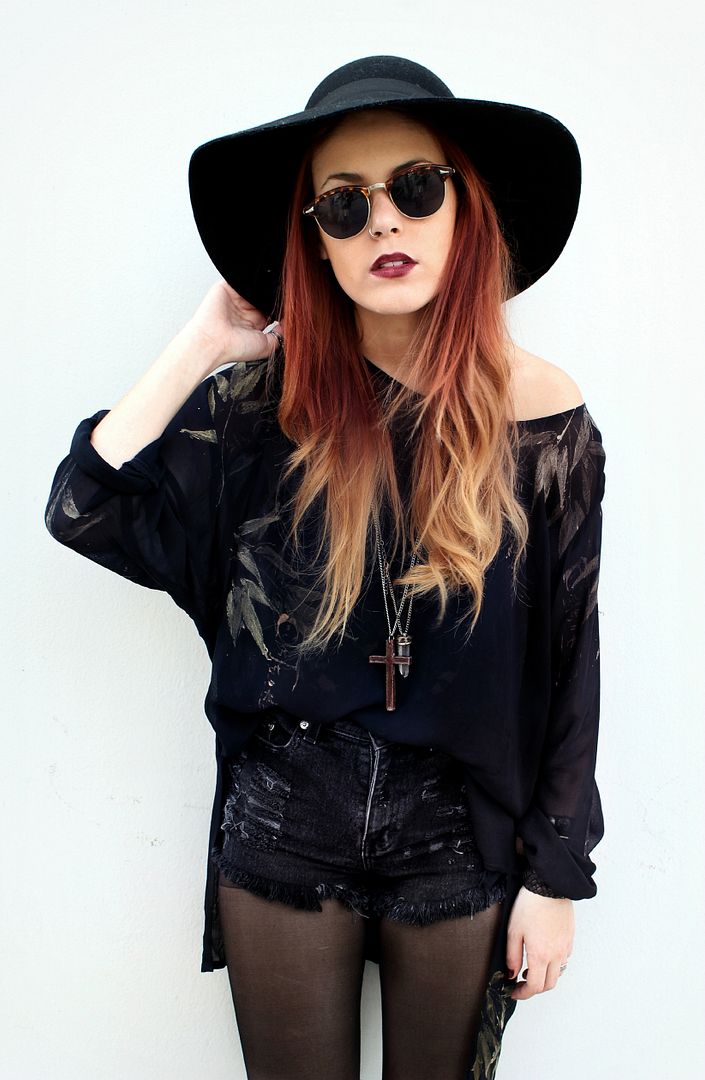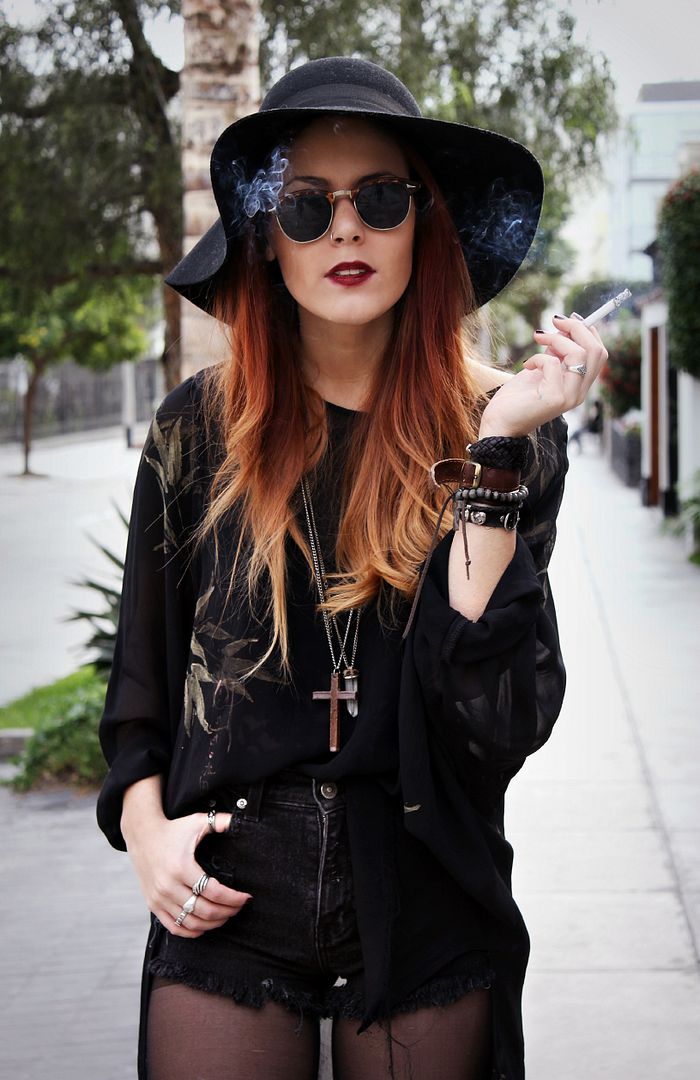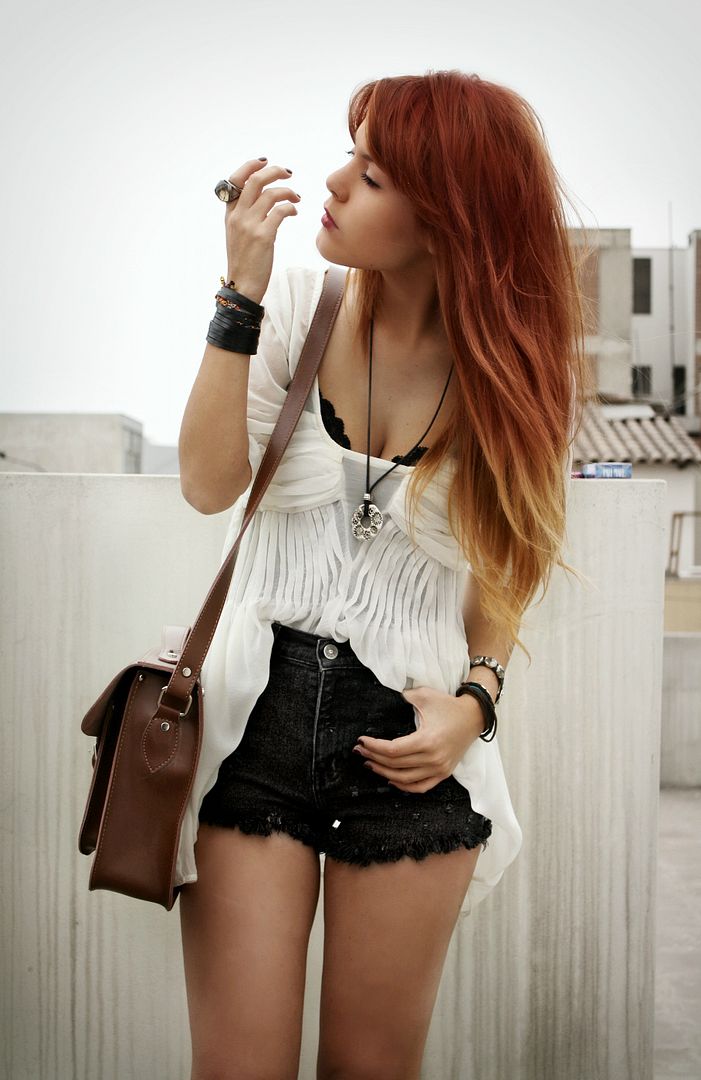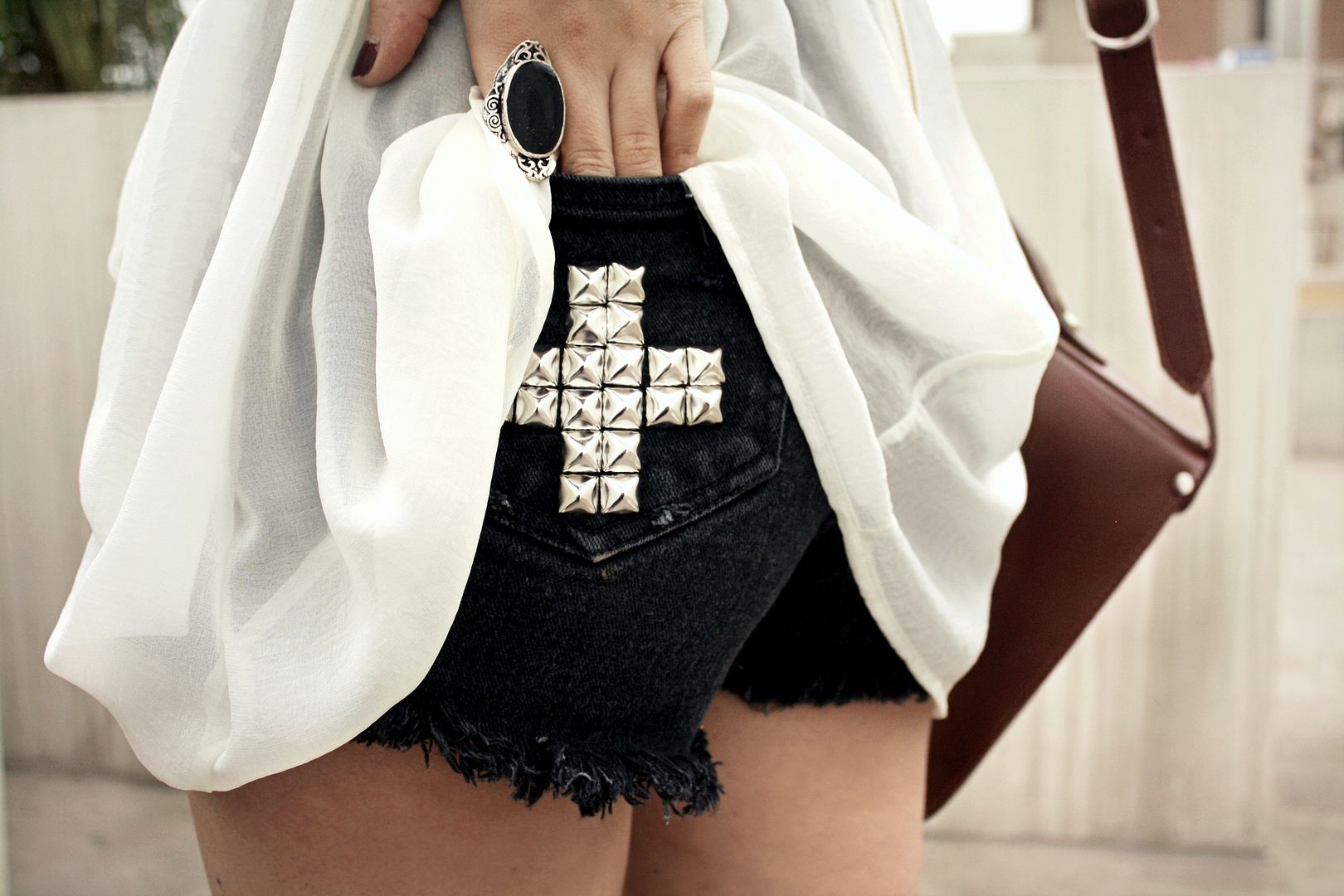 I better stop using shorts before I get a cold. I got this amazing shorts from the lovely Alana from Omen Eye. Visit her etsy shop, she has some amazing vintage garments and sells the most perfect vintage shorts, my all time favorite piece. You will probably see me wearing this several times, love the dark color and its stretchy fabric.
The dress is from the peruvian brand I already told you, DAG. I thought I would wear it as a top along with the shorts to make it look more edgy, however, I plan to wear it as a dress in a near future to give this soft creamy dream the exposure it deserves. The bag is from Romwe, all i can say is that we are in the process of a long term relationship, I want to wear it all the time. And the ring is from Rock N Rose.
Amazing jewelry over there
I know this crappy as hell location has been seen before, but the lightning, as ive mentioned, has been my worst enemy these days, and I think this was the best place to take the pictures.
Anyways, provide me with your thoughts! love to read your comments, my last favorite was from Krisnaface with her "amazeballs" word,